Tag X, 2019
mixed media installation
In the cinema, "Day X" occurs all the time: Natural catastrophes, epidemics or the collapse of the global financial market lead to the collapse of supply and protection systems and people having to defend their lives. But what sounds like a dystopian blockbuster is real fear: the so-called prepper scene builds up food stocks and collects potential barter goods that could ensure survival in an emergency. Even more radical was the extreme right-wing network of Bundeswehr soldiers, police officers and employees of the Federal Office for the Protection of the Constitution (Verfassungsschutz), which was uncovered at the end of 2018, around a Sergeant Major known in chat forums under the name Hannibal. The latter was preparing for a takeover of power after "Day X" with the purchase of weapons and combat training over a period of years.

The artist Henrike Naumann (*1984) sets up a prepper shop with used retail equipment and home accessories. Instead of weapons and barter goods, household appliances, especially design classics from the 1980s and 90s, are offered here. The interest in the relationship between the aesthetics of private living spaces or business facilities and the formation of political opinion, including radicalisation, runs like a red thread through Naumann's work. In the spatial installation Tag X too, she brings both into a direct context: In postmodern shop fittings, design lemon presses can be found as weapons for self-defence. Symbols of bourgeois prosperity and economic security become combat equipment.
Im Kino tritt der Tag X ständig ein: Naturkatastrophen, Seuchen oder der Kollaps des globalen Finanzmarkts führen dazu, dass Versorgungs- und Schutzsysteme zusammenbrechen und Menschen ihr Leben verteidigen müssen. Doch was sich nach dystopischem Blockbuster anhört, ist reale Angst: Die sogenannte Prepper-Szene (von engl. to prepare – vorbreiten) legt Lebensmittelvorräte an und sammelt potentielle Tauschware, die im Ernstfall das Überleben sichern könnten. Noch sehr viel radikaler agierte das Ende 2018 aufgedeckte rechtsextreme Netzwerk aus Bundeswehrsoldaten, Polizisten und Mitarbeitern des Verfassungsschutzes um einen Hauptfeldwebel, der in Chatforen unter dem Namen Hannibal bekannt war. Dieses bereitete sich mit der Anschaffung von Waffen und Kampftrainings über Jahre hinweg auf eine Machtübernahme nach dem Tag X vor.

Die Künstlerin Henrike Naumann (*1984) richtet am Dortmunder Friedensplatz einen Prepper-Laden aus gebrauchter Einzelhandelseinrichtung und Wohnaccessoires ein. Statt Waffen und Tauschware werden hier Haushaltsgeräte, insbesondere Designklassiker der 1980er- und 90er-Jahre angeboten. Das Interesse an dem Verhältnis zwischen der Ästhetik privater Wohnräume oder Geschäftseinrichtungen und politischer Meinungsbildung bis hin zur Radikalisierung zieht sich wie ein roter Faden durch Naumanns Werk. Auch in der Rauminstallation Tag X bringt sie beides in einen direkten Zusammenhang: In postmoderner Ladeneinrichtung finden sich u. a. Design-Zitronenpressen als Waffen zur Selbstverteidigung. Symbole bürgerlichen Wohlstands und wirtschaftlicher Sicherheit werden zur Kampfausrüstung.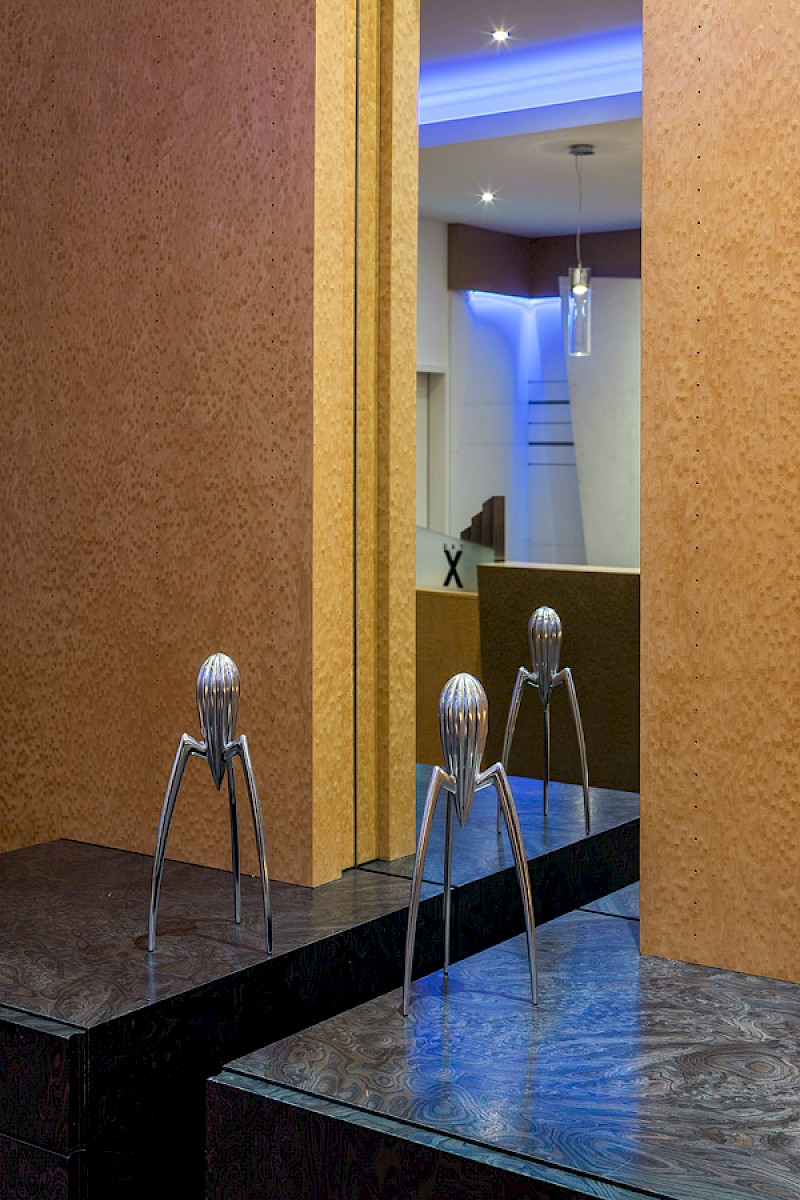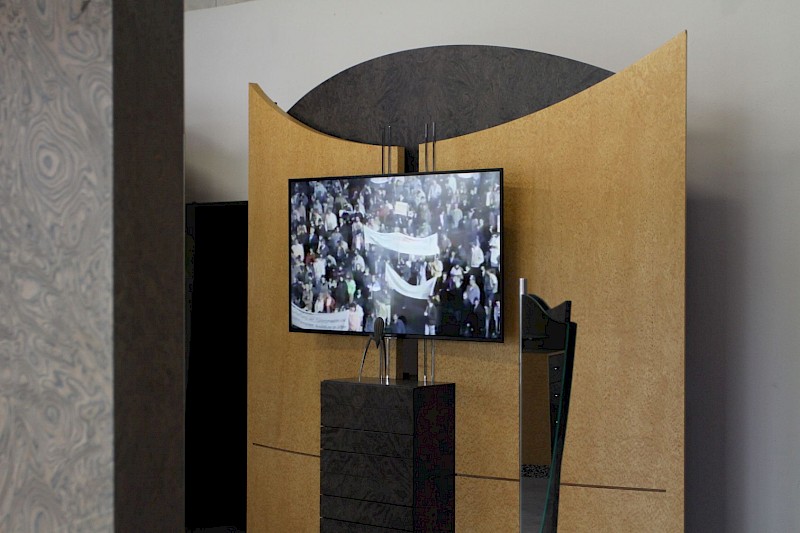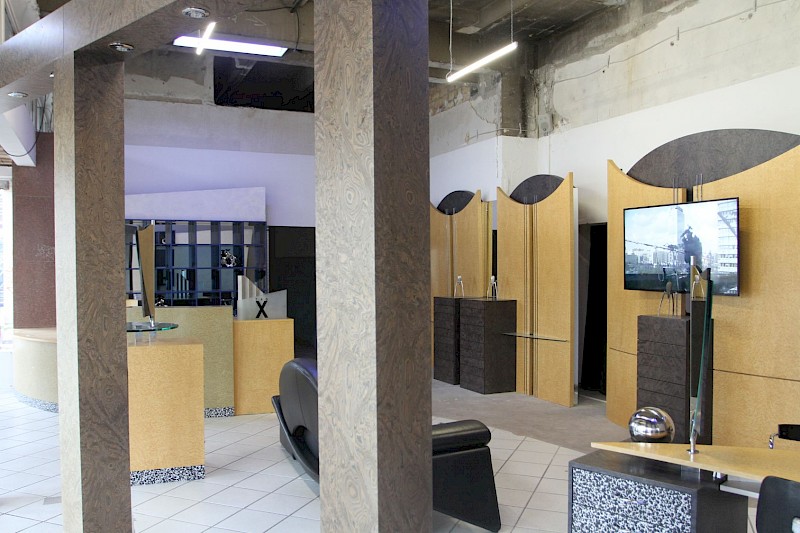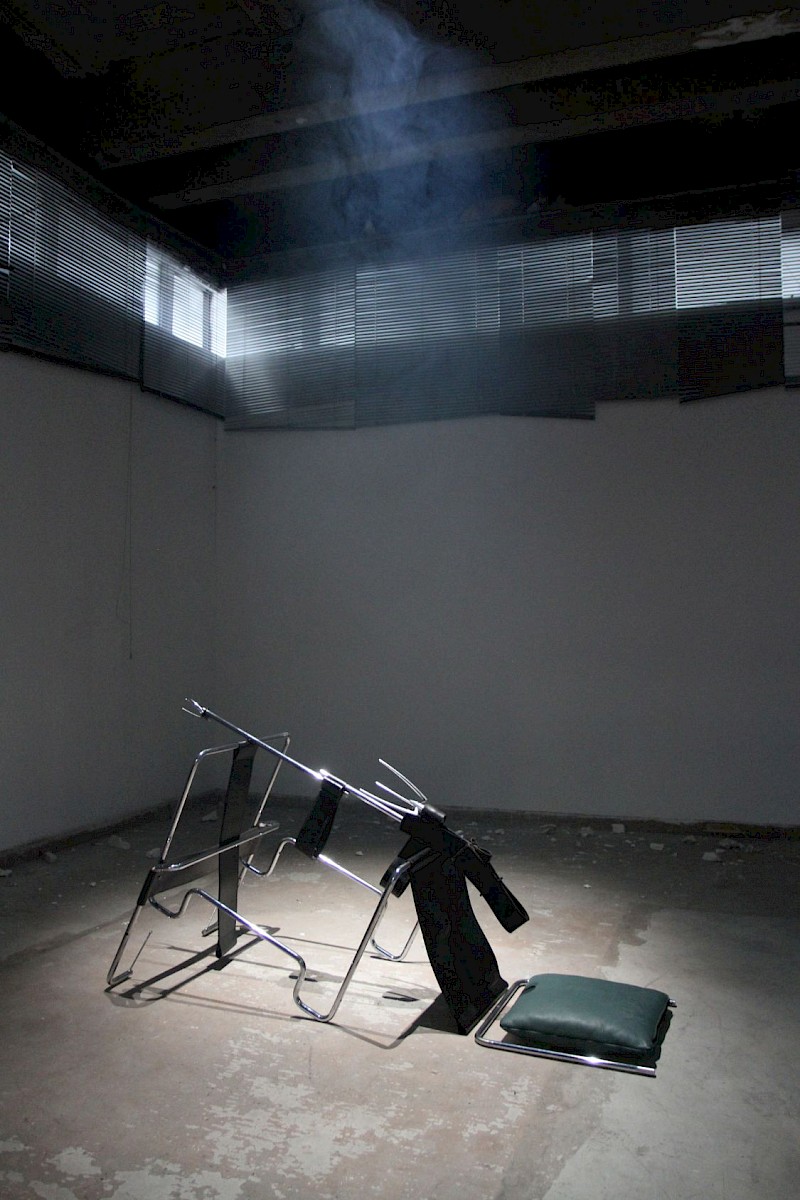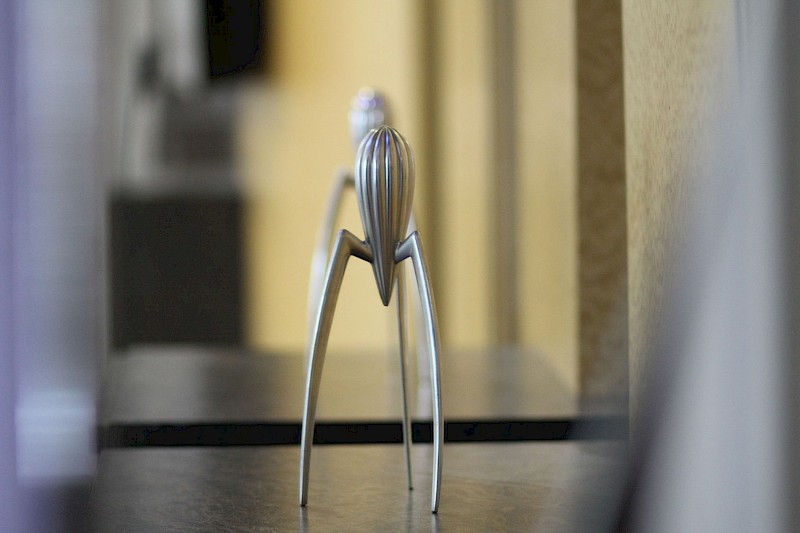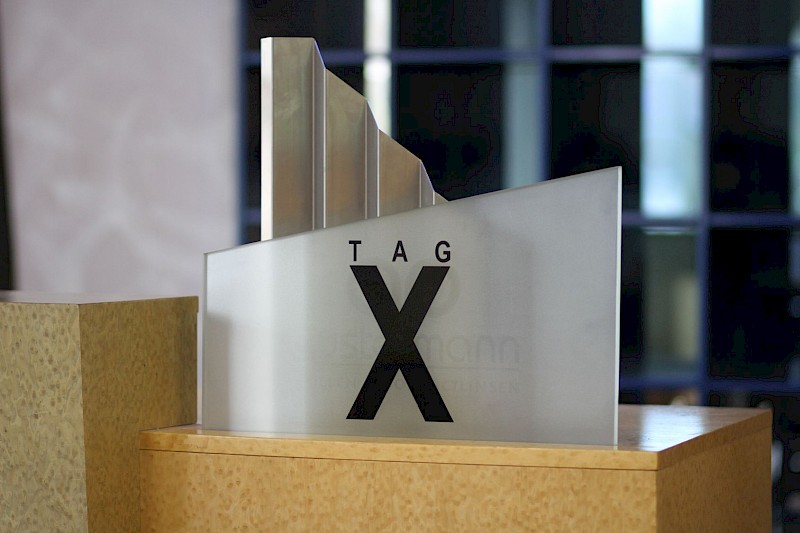 installation views Haus der Statistik, Berlin
fotos: Lutz Knospe
Henrike Naumann
Henrike Naumann was born 1984 in Zwickau (GDR). Growing up in Eastern Germany, Naumann experienced extreme-right ideology as a predominant youth culture in the 90s. Her work reflects on the history of the right-wing terrorism in Germany as well as on today's broad acceptance of racist ideas. She looks at the mechanisms of radicalization and how they are linked to personal experience and youth culture. Naumann explores the friction of contrary political opinion through the ambivalence of personal aesthetic taste. In her immersive installations she combines video and sound with scenographic spaces. In recent years she widened her focus to the global connectivity of youth cultures and the reversion of cultural othering. Notable exhibitions include solo shows at the Belvedere 21 in Vienna, Kunsthaus Dahlem in Berlin, Museum Abteiberg in Mönchengladbach and Galerie Wedding, Berlin, as well as participations at the Busan Biennale (2018), Riga Biennial (2018), Steirischer Herbst, Graz (2018), 4th Ghetto Biennale at Port-Au-Prince (2015), and the 3rd Herbstsalon at Maxim Gorki Theatre Berlin (2017).
Henrike Naumann lives and works in Berlin.