Drawings
ink and liquid paper on paper
Most pictures fade away only moments after they see the light of day. Unnoticed, they sink into insignificance, like a joke we are apt to forget once we have heard its trivial punch line. Or like some people, who have left no traces except in the filing cards of an administrated life that somehow slipped through the cracks. Several series of drawings by Eugenio Dittborn are dedicated to the brief and ephemeral appearance and disappearance of pictures, people—and jokes.
Die meisten Bilder verschwinden schon, sobald sie das Tageslicht erblicken. Sie versinken unbeachtet in der Bedeutungslosigkeit. So wie mancher Witz, den man gleich nach seiner kleinen Pointe schon vergisst. So wie manche Menschen, deren Spur sich nirgends findet als in den Karteikarten eines verwalteten Lebens, das irgendwohin verschwand. Eugenio Dittborn hat dem kurzen, ephemeren Aufscheinen und Verschwinden von Bildern, Menschen – und Witzen – einige Serien von Zeichnungen gewidmet.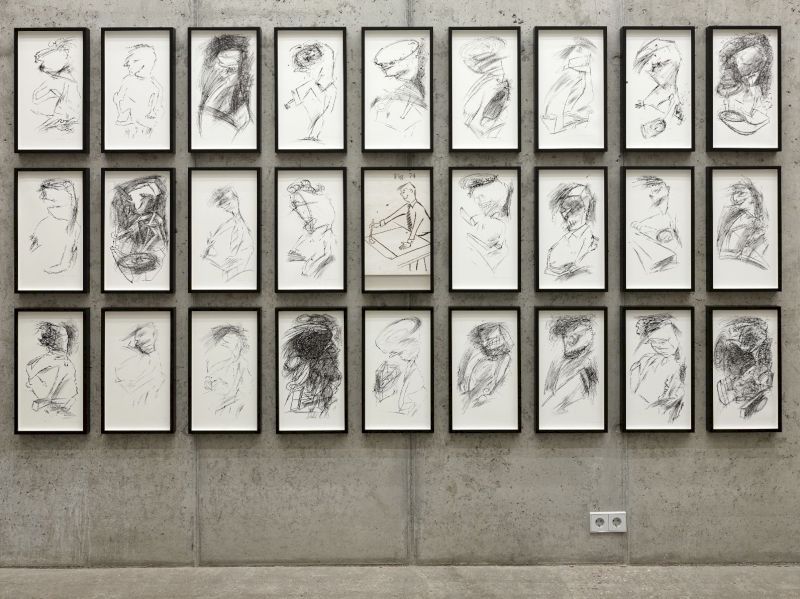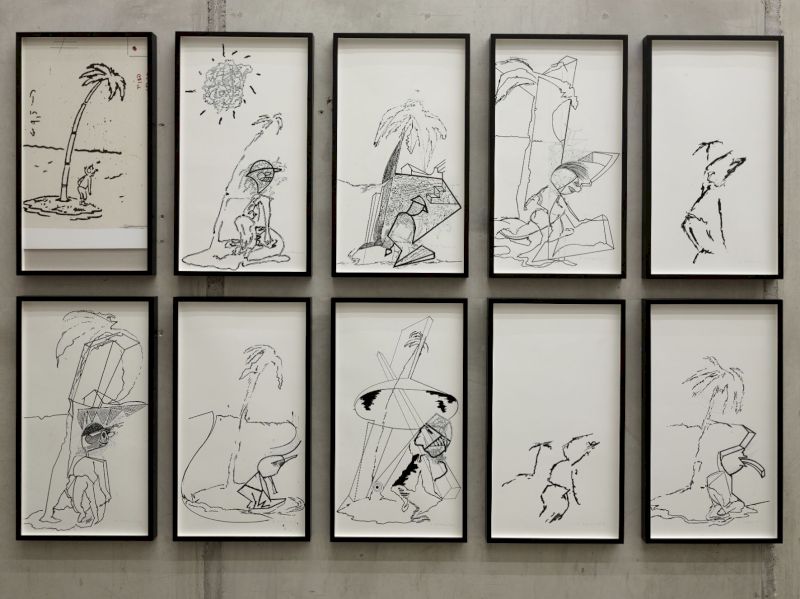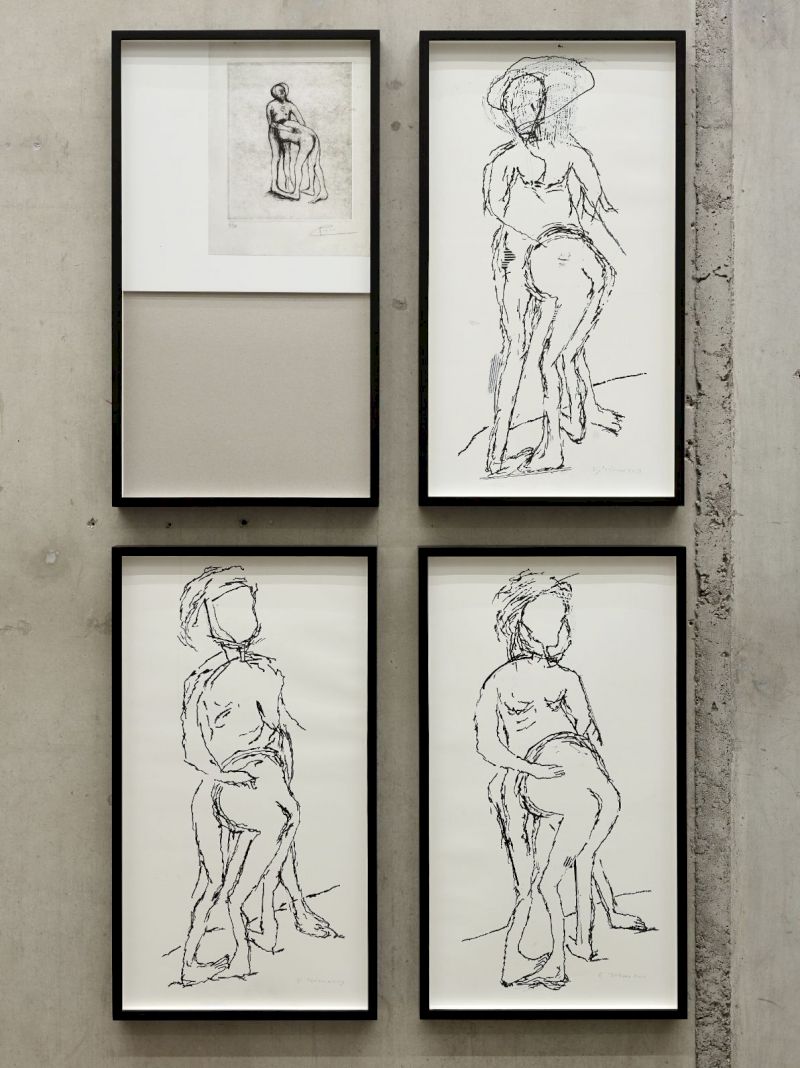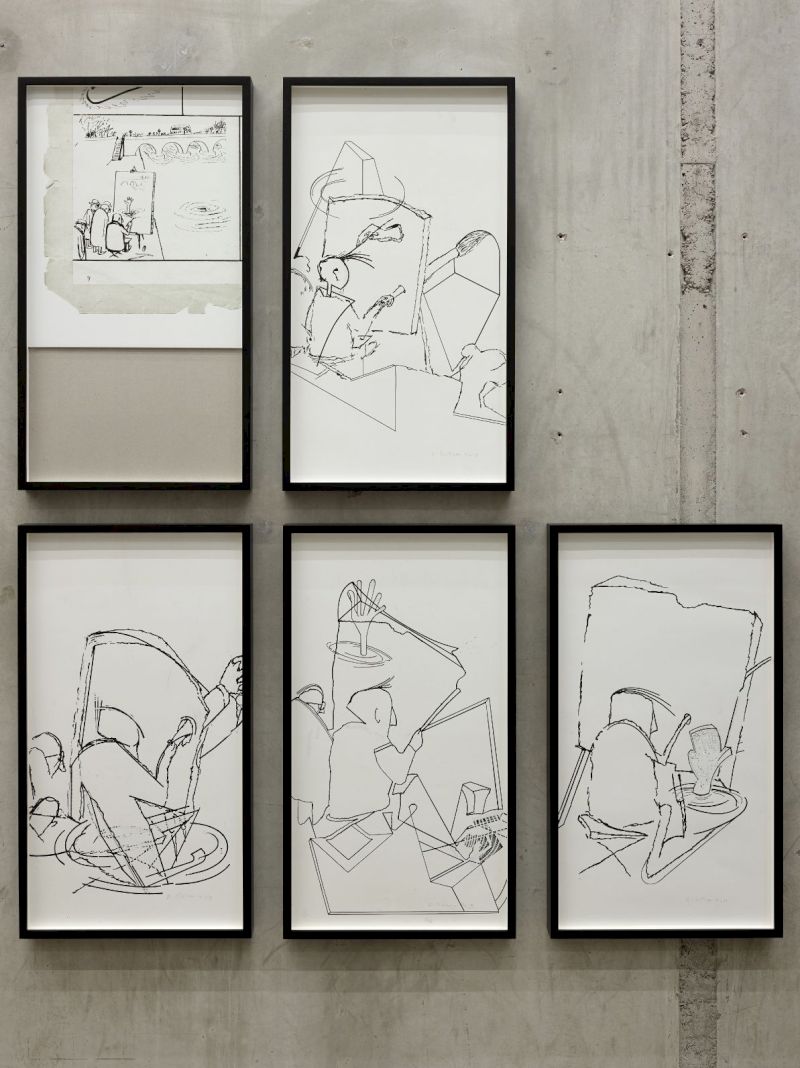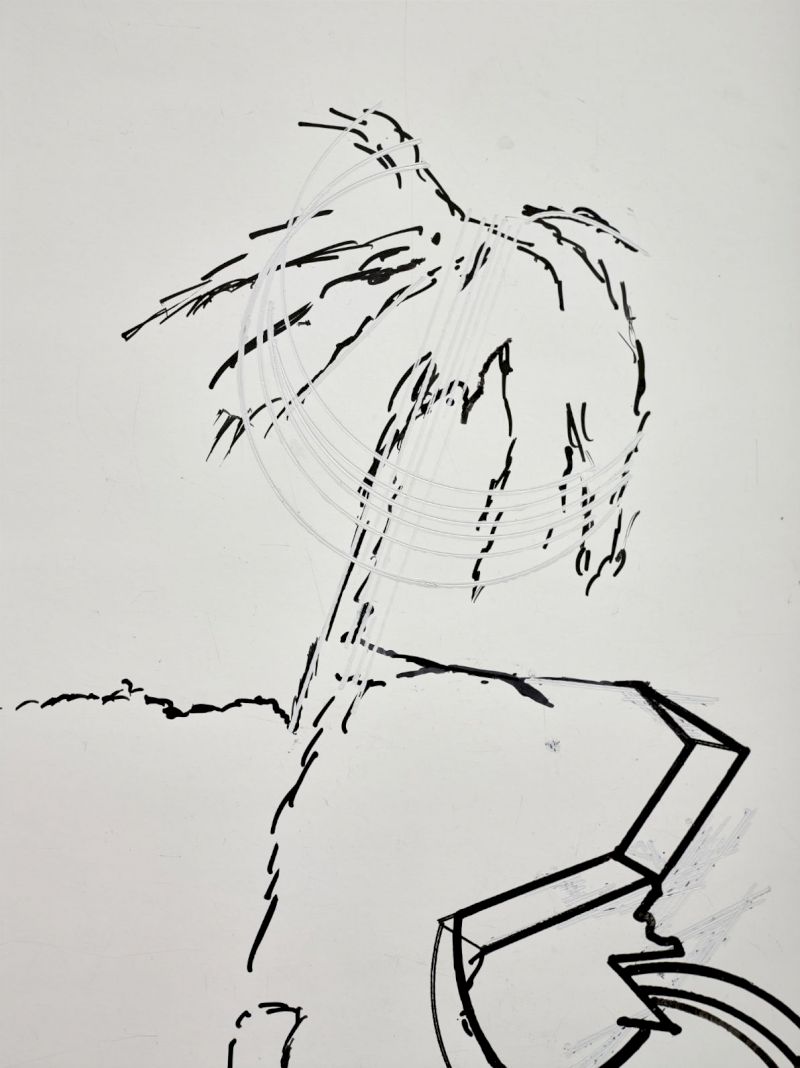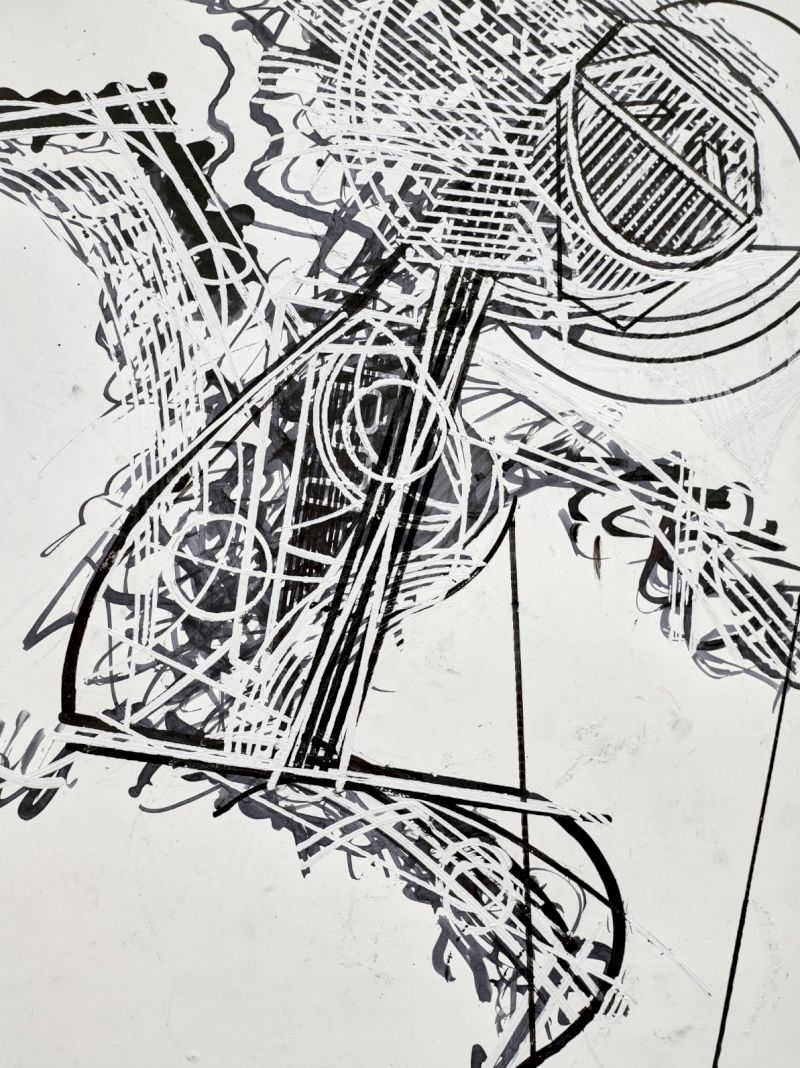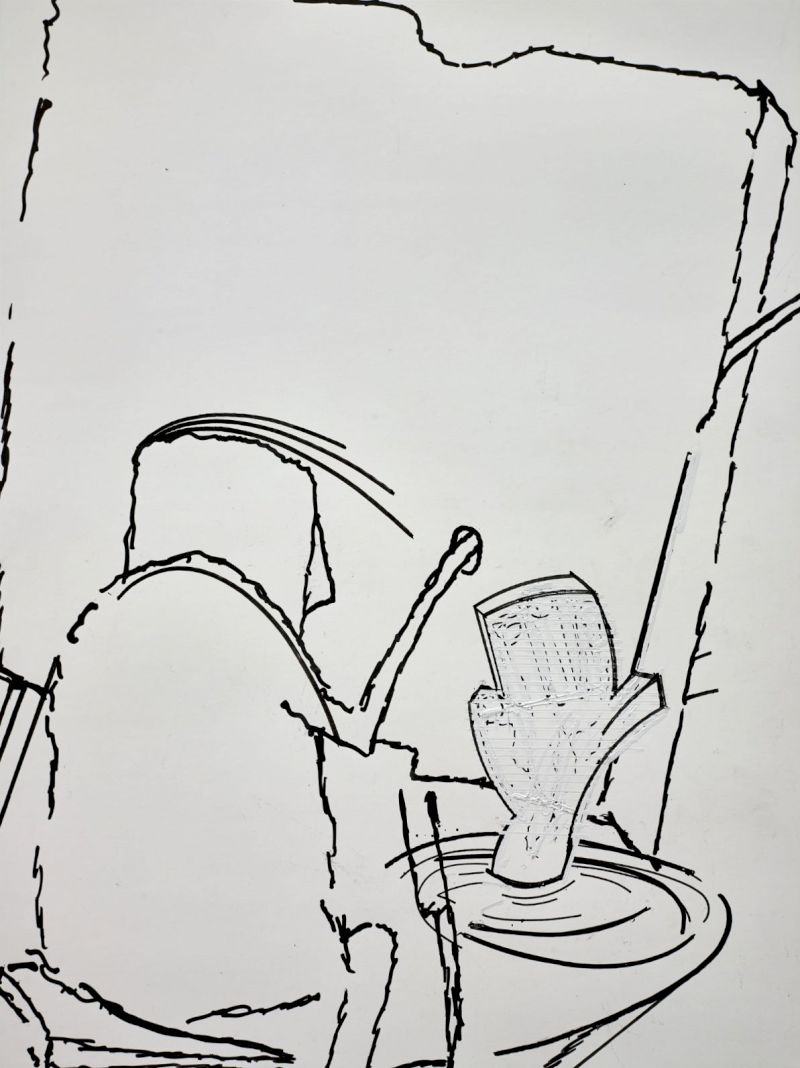 Ink and liquid paper on paper
Eugenio Dittborn
Eugenio Dittborn (b. 1943) lives and works in Santiago de Chile. In 1984 Dittborn started to paint on large sheets of brown paper, which he folded down to one-sixteenth of its size and sent in large envelopes through the international mail system. This allowed him to participate in international exhibitions and express his position as an artist concerned with the development of his society (Augusto Pinochet ruled the country from 1973 until 1990). The "Airmail Paintings", that eventually changed to come as works on folded fabrics, became the core of Dittborns oeuvre and developed into a methodological reflection on painting, its distribution, its physical, local and global existence; and at the same time this work expressed an antithesis to the coherence of different canonized narratives such as history, identity, origin, destination and alike. Combining symbolic sources of different types and times, Eugenio Dittborn came to create counter-narratives that are able to integrate the sorrow about repression and destruction as they met peoples life's and bodies, as well as the humor and flirting intelligence that make us deal with that sorrow in ways that open up to new conclusions.